Digital Pad Printing
New to Promotional Product Services is our Digital Printing Technology.
At PPS we strive to bring innovation to our industry and we understand finding the right process to fulfil can sometimes be a strenuous process.

To you we introduce this new and innovative printing technology. The possibilities are endless.
The new Ink Jet operated technology, now enables us to print direct onto products once never thought possible with conventional printing methods.
The U.V cured process uses state of the art Ink Jet technology and enables us to print items of up to 50mm in height.

This new service will provide clients with the opportunity to zone in further with their Corporate Branding Identities and have CMYK process prints on products never seen printed this way before.
Eg. Corporate photo's and CMYK imagery, Multi coloured gradients, High quality JPG format files, etc, the list goes on.

This process IS NOT sublimation. The process used the Ink Jet technology to print direct to the product and cures the ink onto the substrate instantaneously.

Provided below are some samples below of the add plus this process brings to promotional products.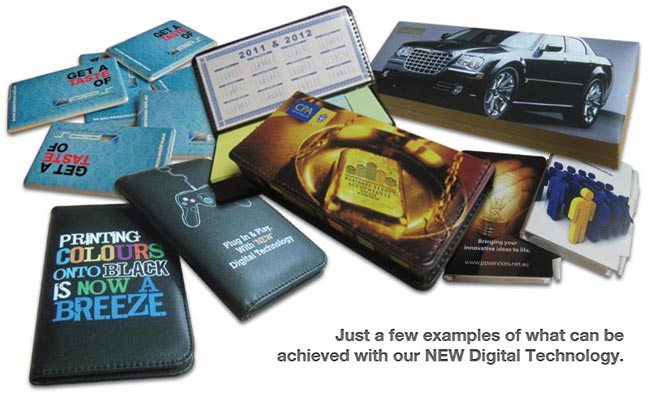 Let us at PPS help you rediscover promotional products and bring to life your corporate branding ideas. With our new Digital Pad Printing technology.

Contact us today on
(07) 3889 9868
or click the contact us link below to send us an your questions.
We look forward to hearing from you.





---